Welcome to the Official Website of the
Isle of Wight Divisional Football Association.


The Isle of Wight Football Association is one of six divisions of
The Hampshire FA.

The others are Bournemouth, Portsmouth, Southampton,
North Hampshire & Aldershot.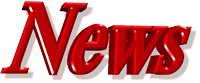 Ken Morris
Tributes have been pouring in following the death on Saturday of Ken Morris - highly respected president of the IW Divisional Football Association (IWDFA) and an ever-present of Wootton Bridge Parish Council for 37 years.
Ken passed away at the Woodside nursing home in Wootton - sadly unable to have contact with family and friends throughout the coronavirus pandemic until latterly.
A Pompey fan, Ken, of High Street, was a well-known face to football clubs across the Island over half a century -latterly as IWDFA president, which he had served as for 16 years.
A former player, Ken became a referee and served on the IWDFA for 36 years, with roles such as the Island's Saturday League secretary, as well as serving on various committees.
A dad of three and grandfather of four, Ken was also a life member of the Hampshire FA and received commendations and awards for his service to Island football from the IWDFA and Hampshire FA.
He also has a the Ken Morris Junior A cup named after him/
Andrew Justice, IWDFA honorary cup secretary, said: "While he has not been able to attend meetings in the recent past, he was always interested to hear what was going on in our football world. "Ken devoted many hours of his life to football."
The highlight for Ken was in 2011, when he was chairman of the lW's football organising committee when we successfully hosted the Island Games - the icing on the cake being when our men's team won gold.
"Over the years, he was not only a great servant to Island football; he was, more importantly, a friend and perfect gentleman who will be sadly missed."
Ken, 80, who was born in Wootton and never left it, has been on its parish council since its inception in 1983, serving as its chairman the vast majority of that time.
He also ran local football in Wootton for decades and, as IWDFA president, attended Island football matches right up until the end of last season, despite being wheelchair-bound and in poor health.
Ken's daughter, Claire, said she had been inundated with tributes from friends and well wishers far and wide.
From
Jon Moreno, County Press Sports Editor
"Following on from the sad loss of Ken, the family
have set-up a Just Giving Page to raise money
in his memory for Grass Roots Football on the IOW.
Click on Ken's picture to donate

A brief Update for Saturday League Clubs
IOWDFA Handbook:
We will not be sending the Handbook to print until we have a date when the Island League is able to start next season. There may come a time when it will not be worth printing it & to save costs to both ourselves & the clubs we may just issue an addendum showing club detail changes, referee changes & both cup & League rule amendments that were agreed at the two AGM's.
IOWDFA Affiliation fees for season 20/21
It has been decided that because of the issues caused by Covid19, affiliation to the IOWDFA will be free.


Cup entry fees for season 20/21
As you know cup entries are required by the 16th of June each year. Due to the uncertainty when football on the Island will restart, a request for your cup entries will not be made until we know when this will be.
The Saturday League has paid the cup entry fees for our Island clubs for the last 3 seasons by way of sponsorship. The League auditor has recommended that this now ceases, due to the finances of the League. This means that you will now have to pay your entry fees as shown at Rule 8 on page 32 of the Handbook.

Outstanding cup S/F's & Finals from season 19/20
The intention to play these pre-season,was based around our being able to play them
pre-season in August, meaning that the League games next season could start later
that month as normal or in September. Unless restrictions are eased and they can be played in August, & this is looking decidedly unlikely, the competitions concerned, the
Challenge, the Junior A & Junior B will be scrapped.


HFA Affiliation number for season 20/21
Although affiliation to the HFA is free, will you please let me know your affiliation number as soonas you can.



Immediate Vacancy for Treasurer
Although a keen interest in football would be useful, applicants
must have a solid financial background.
The treasurer, like all members of the IOWDFA,
is a volunteer position although out of pocket expenses are payable.
For more information about the post please call
the Secretary Andrew Justice on 565244
or
Chairman Geoff Ruck on 295841 or 07922 912000 .
Applications to Andrew by email, to include
full details of financial experience, to
iowfootballaj@uwclub.net
by the 5th of June 2020.


The Isle of Wight DFA Handbook


is now online